Shina Novalinga locks eyes with her mother, Caroline, with an intimacy and closeness that feels that much more special during a pandemic. Caroline tilts to her other foot and exhales a guttural sound. Shina replicates and the two go back and forth, producing an infectious beat that's hard to resist bobbing to.
50 Reasons to Love the World – 2021
Why do you love the world?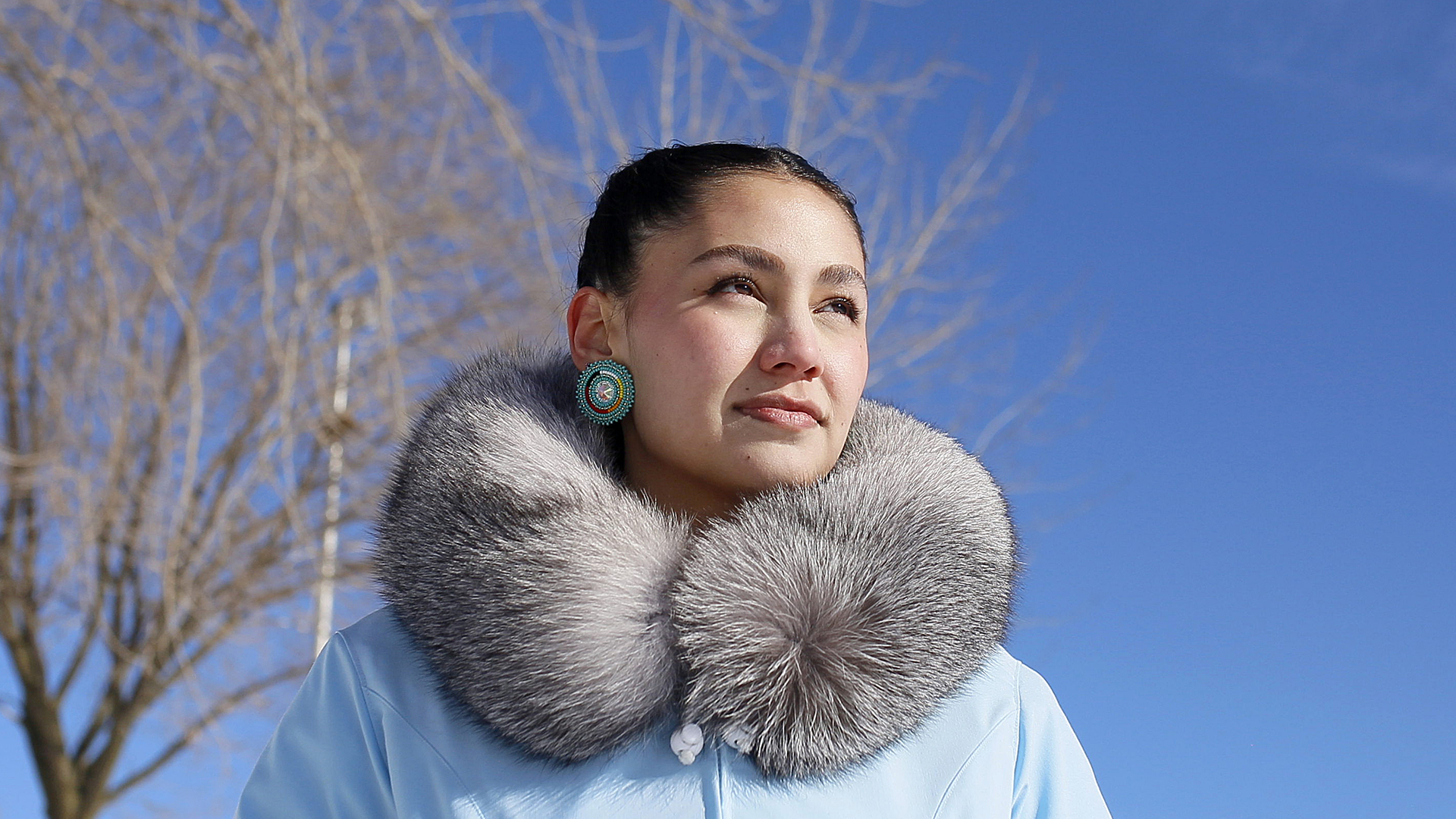 "Because of all of our differences. We each have our culture, our identity, our story… To me being different is beautiful and I embrace my Indigenous identity more and more everyday." – Shina Novalinga, throat singer
More Reasons to Love the World
Sometimes the pitch is high, sometimes it's low, but it's nearly impossible to decipher who is making which sound ("If you're confused who's making the noise that's a good thing," Shina explained later). Finally, the two burst into laughter and turn to smile for the camera.
Then, the likes and comments pour in.
Inuit throat singing was at risk of extinction after years of erasure by colonists and missionaries, but Shina, who was born in Nunavik and now lives in Montreal near the banks of the St Lawrence River, is sharing the tradition for a new generation. She's posting videos to TikTok, a social media platform particularly known for song and dance, and at last count, she's earned 1.9m followers along with more than 60m likes.