Channel 5 has stopped streaming an episode of its celebrity plastic surgery series after condemnation from one of its subjects, Charlotte Crosby.
Last Thursday's episode of Celebrities: What Happened to Your Face? analysed Crosby's changing appearance.
The reality TV star called the show "immoral", saying it had aired despite her team warning Channel 5 of its detrimental mental health implications.
In a statement, the broadcaster apologised for "any upset caused".
It added that both the channel and the programme's producers, Crackit Productions, "take duty of care very seriously".
"While we acknowledge that the programme was Ofcom compliant, we have taken on board Charlotte's feedback and removed the episode from our streaming platform My5."https://buy.tinypass.com/checkout/template/cacheableShow?aid=tYOkq7qlAI&templateId=OTBYI8Q89QWC&templateVariantId=OTV0YFYSXVQWV&offerId=fakeOfferId&experienceId=EXAWX60BX4NU&iframeId=offer_0e763acc7b457c03340a-0&displayMode=inline&widget=template
Crosby, who rose to fame on MTV's scripted reality show Geordie Shore and now hosts her own self-titled series, is yet to comment on the removal of the documentary.
Why the media is saying sorry to Britney Spears
Caroline Flack 'wasn't emotionally wired' for fame
However, in her original statement, she said it was "unbelievable" that the programme had been made amid an increased focus on mental health within the entertainment
"At a time when the broadcast and media world were backing a policy of 'be kind', Channel 5 and Crackit decided to commission this one-hour special on 'rubber lip Charlotte' (their words not mine)," Crosby wrote, while referring to the kindness campaign that was prompted by the death of Love Island presenter Caroline Flack.
"Their 'experts' dissected my 'plastic face' with disgust, discussing my fluctuating weight (with images), and then decided to flash up the worst troll comments from the past five years."
'Take responsibility'
Crosby's public criticism followed a similar statement from her Geordie Shore co-star Holly Hagan who, on Thursday evening, urged her Instagram followers to report Channel 5's programme to Ofcom.
Crosby, 30, has been open about her cosmetic procedures and body image struggles – undergoing her first nose surgery in 2016 after becoming self-conscious over her appearances on TV, and later using lip-fillers.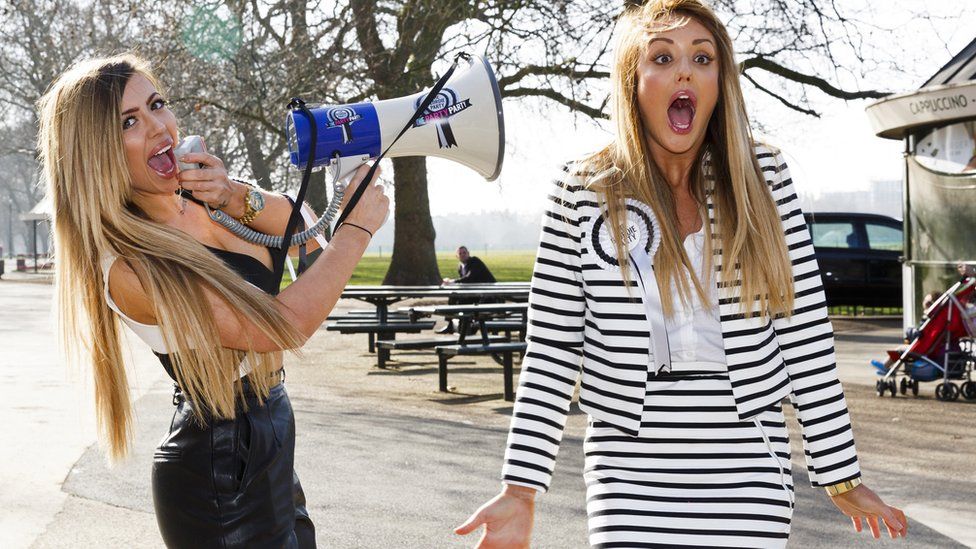 She previously told Heat magazine: "It's not like I can hide it. If I'd not been on TV, I'd never have got it done.
"I do think [my nose] caused a lack of confidence, and you always compare yourself to other people who are on TV as well."
Crosby's statement continued: "Dealing with trolls is one thing, you ignore, you block but where are we as a society, when the trolls are the mainstream TV channels?
"Will they now take responsibility for my dip in mental health and plummeted self-esteem? Do they take responsibility for the resulting press from the show, again discussing how 'shocking' my face is?" she asked.